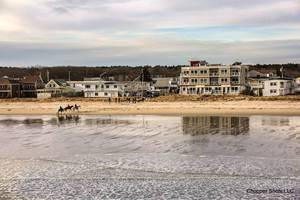 Hours of operation 7 days a week, 7 AM to 7 PM
Instruction in Western, Hunter, Dressage, and Driving
Horse Training
Boarding
Clinics—Sherrye Trafton offer clinics at SOEC and is available to teach clinics worldwide. Contact them for more information.
Judging: AQHA,  NRHA, GHRA, ARHA, NEHC, 4-H, All Breed/All Discipline Open Show Judge, and OHSA. Please contact Sherrye for rates.

Sable Oak Lesson Programs
Please print and sign this release form in advance.
Lessons with Sherrye Johnson-Trafton (207) 650-4499
One hour lesson—$70.00
Coupon books available for $320.00 (5 one hours lessons)
Half hour lesson—$40.00
Haul-in lesson (own horse)—$60.00
Group lessons—2 riders ($60/per), 3 riders ($50/per)
Adventure rides—1 rider ($90), 2+ riders ($75/per)
Adventure Rides now have their own page!
All prices are effective as of June 19th, 2022. Please note: Coupon books and gift certificates purchased prior to this date are valid.
Train your Horse
Sable Oak offers training for even the most difficult horse! Sherrye Johnson Trafton will work with your horse personally for $1175 a month. Partial training is by private treaty with Sherrye.
Sable Oak Birthday Parties
Sable Oak offers birthday parties year round. Children can ride for an hour and the eat cake and ice cream in the viewing area or outside at a picnic table.
Birthday parties are $250 for two hours and helmets are provided.
Sable Oak Lease Programs
Clients can half or full lease select horses at Sable Oak. Each lease is tailored to the rider's needs and specific to the horse. For the horses' safety, leasees cannot trailer horses to attend shows or leave the ground for any reason, but leasees can ride on Sable Oak trails and have full use of the facilities three to five times a week depending on their lease preference. Some leases require that the leasee take weekly lessons. Sable Oak advocates helmet use for those riders over age 18. All younger riders are required to wear helmets.
Leases begin at $150 per month. Leases include farrier, vet, and tack.