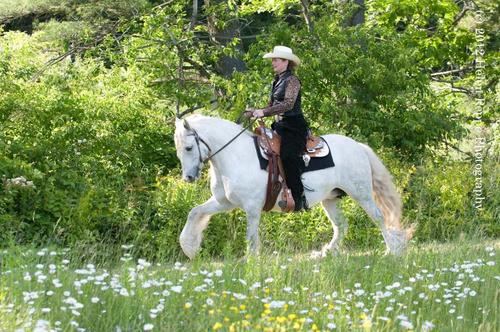 Sherrye Johnson Trafton



Sherrye trains all breeds and multi-disciplines: dressage, hunters, pleasure driving and western events at her full-service training facility, Sable Oak Equestrian Center. She was selected by Animals in Hollywood to provide equine services for the Mel Gibson movie, Man Without a Face,and has trained numerous youth and adults to national championship titles. Sherrye has performed at venues such as Equitana & Equine Affaire. She is a graduate of Findlay College's Equine Science Program. In 2005, Sherrye Johnson Trafton was inducted into the Findlay College Equine Studies Hall of Fame.

Sherrye trains and presents Dungarvin Feather and Northeast Gypsy Legend horses out of Sable Oak Equestrian Center.

First carded judge for the GHRA (Gypsy Horse Registry of America).
AQHA/NOHA/NRHA/ARHA/GHRA/GCDHA/ NEHC/OHSA/New England"A"4-H Judge
AQHA Professional Horseman
AQHA Affiliate Advisory Council
AQHA Youth Committee
AQHA Marketing Council
MeQHA President 2014
To contact Sherrye call 207-650-4499.



Sherrye has served as a judge's steward for the All American Quarter Horse Congress, AQHYA World Championship Show and paddock judge at the All American QH Congress.

She travels all over the world judging and teaching clinics and offers equal time and respect to her four-year old beginner students as she does to her advanced equestrians.



Sherrye would love to hear from you!